As e-Commerce consultants, we offer advice, guidance and insights on your company's current e-Commerce needs from ideation, to strategy and end-to-end management.
Warehouse management Last-mile delivery Retail distribution E-Commerce and Logistics business set up Fulfillment
We provide a range of warehouse management solutions that optimize operations, drive efficiency and improve profitability.
Usually the most challenging aspect of supply chain management. We help you manage this process while you focus on growing your inventory.
Our retail distribution strategy ensures the end-to-end and smooth movement of goods and products from the manufacturers to your end customers.
We help you set up e-Commerce and Logistics for your business, with a focus on customer satisfaction and with clear path to success.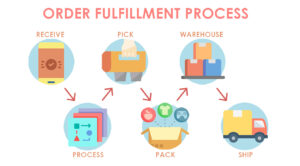 We've got the tools and expertise to help you manage the end-to-end process of receiving goods, then processing and delivering orders to customers.